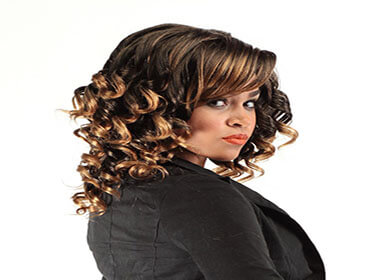 Curly hair has always been hot and is still the rave of the moment! This unique yet gorgeous hairstyle requires a special amount of love and care. Apart from being immensely flattering, they have a natural bounce. Check out these amazing curly weave hairstyles, you can sport for any occasion.
1.  Messy Curls Updo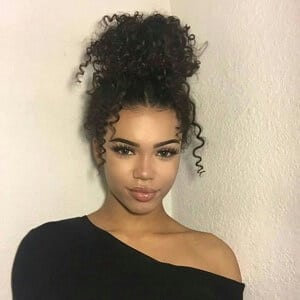 This hairstyle is funky, cute and extremely simple to recreate. Even better- it requires zero heat styling! Just gather your curl extensions into a high bun and wrap a strand around it. This hairstyle will give the appearance of volume with your curls and make them look adorable. Don't worry about the hairline- loose strands make the look trendier.
2. High Ponytail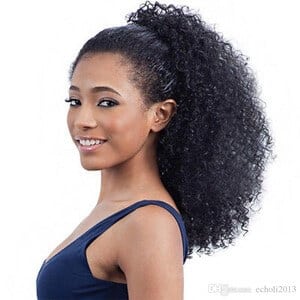 This style does not take more than a minute to execute. Gather your Darling Daniela Weave into an ultra-high ponytail and secure it with an elastic. To keeps your voluminous curls nice and bouncy, enhance the ends with a curl-defining cream. Let the curls fall back with the front neatly packed using a gel to hold in place
3. Space Buns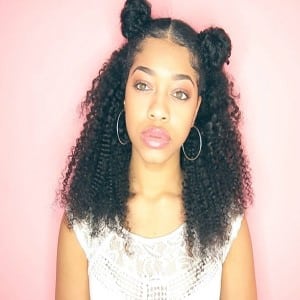 This curly weave hairstyle is funky and on-trend. It looks great and fits all face shapes. Twist your afro, wrap them into two buns, and rock this curly hairdo. Space buns hairstyle will make you look adorable and younger. You can also apply a curl-defining cream to enhance the overall look.
A curly hairdo is the representative of the pride of Africa, but haircare and maintenance is important. Check out the Best Way To Maintain Your Protective Style, so you can treat your extensions right.