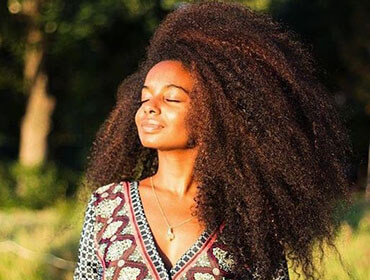 Your hair is an expression of your personality. If you feel like having long locs one day and a bob on the other, it's easily possible with weaves! Choosing the right type of weave is the first step in perfecting your hair game. We are here to help you understand what works best for your needs.
1. Hair Colour
Choosing the right colour is of prime importance to achieve a naturally gorgeous hairstyle. You can mix and match for a dramatic look, but if you want your weave to look natural it's best you stick to weaves that match your hair colour as closely as possible.
2. Hair Texture
There are many different textures of hair, Brazilian, Malaysian, Peruvian, Indian and so on. Is your hair coily or curly? Opt for a weave keeping your hair texture in mind.
3. Material Of The Weave
You can choose between a synthetic hair weave and human hair weave. Synthetic weaves are relatively less expensive. If you are looking for a quick fix and are on a tight budget, synthetic weaves are your go-to! However, human hair extensions give a more natural look.
4. Ideal Length
Weaves of various lengths are available in the market. Choose the length you are comfortable with. If you wish to go for a short look, Darling  Boy Cut Weave is the perfect solution. The ideal weave length depends on your personal choice and budget.
Different weaves have different characteristics. They are available in various textures, colours, and qualities for you to choose from. Pick what suits you best, get a new look and feel great about yourself! However, maintaining your extensions is a priority, check out why Your Extensions Need Some TLC and give them the care they require.