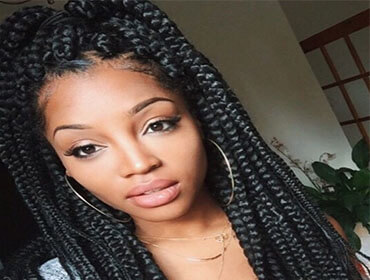 Braiding hair doesn't have to be difficult or complicated. The right braided hairstyle, however, can take you from basic to style diva in a matter of minutes. All you need is patience, practice and a little perseverance. To get you started, here are a few quick and easy braided styles. Before you get started, make sure to pick out a set of good-quality extensions such as Darling's Yaki Braid.
1. Two Strand Twists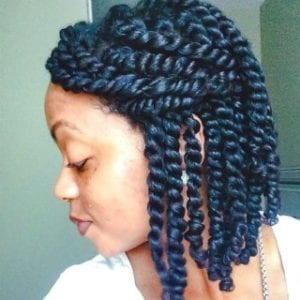 Courtesy: Blackaphillyated
Before you begin braiding, decide how thick large you want the braids to be depending on your preferred aesthetic as well as the amount of time you have at hand. While micro twists are all the rage right now, larger jumbo twists that use one-inch sections are much quicker. Prep and part your hair into square-shaped sections using a rat-tail comb. Split each section into two strands and wrap these around each other to create a twist. You can also add extensions for a more full-bodied look.
2. Halo Braid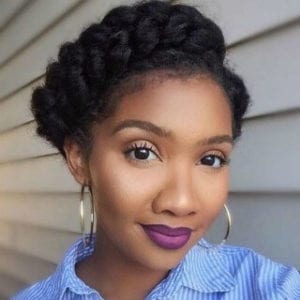 Courtesy: Natural Hair Queen
A simple, three-step style, this braid can add a touch of drama and flair to your look. Begin by detangling your hair and make one continuous braid around your head. Pull on the braid so that it is thicker in certain sections.
3. Bantu Knots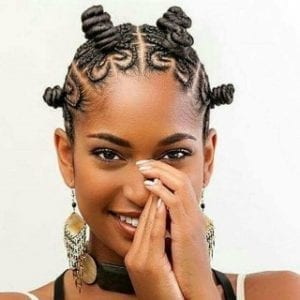 Courtesy: Pinterest
Rihanna fans are all too familiar with this hairstyle. To begin, part your hair into sections – small sections (1/2 inch or smaller) work best for short hair, while larger sections (3-4 inches) are better suited to longer hair. Apply curl cream. Twist each section into a coil near the root and wrap the length of the section around this coil. If your natural hair isn't kinky or coily, you may need to use an elastic to secure the coil. You can also add synthetic extensions for a fuller, easy-to-maintain look. Look on point using Darling Elegant Braid to get the perfect Bantu Knots look.