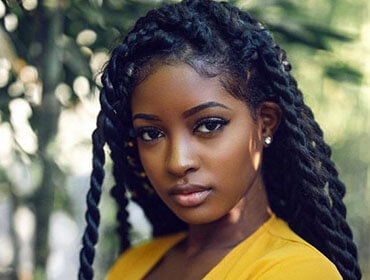 The beauty of twists is that they're easy to install, light as a breeze, and super versatile! Here are 5 Twist Hairstyles that you can rock your Tina two strands:
1. Space Buns Half Down | twist Hairstyles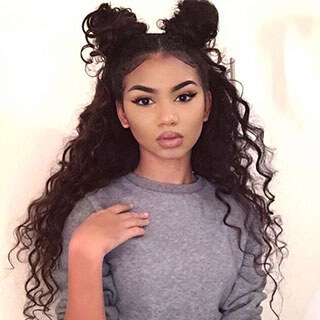 First on our list is out of this world, and perfect for when you're feeling quirky at the front, and classic girly at the back. Simply section the front half of your head into two.
Secure the base of the section with an elastic band, and twist until the hair coils into itself- forming a bun. Repeat for the other section.
2. Half Updo 
This look flaunts your cheekbones, emphasizing your face's best angles and leaving you serving looks all day. Section the front of your head into four sections, then twist each section. With the help of bobby pins, tuck the twists around each other.
3. Half up Half down Twisted Pony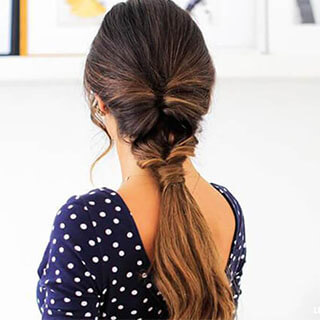 We're taking it back to the 90's with this one. Section your head in two. Secure the top half with an elastic band, and twist it. Pair this look with your favorite red lipstick for that extra glam.
4.  Greek Braids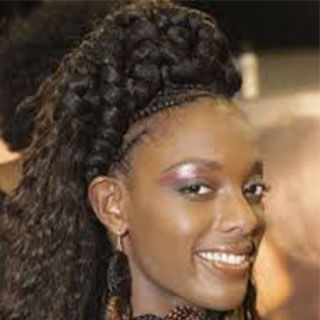 The halo all angels deserve, like a regal light, is constantly shining over you. Section your hair into two, down the center of your scalp.
On one side, grab a handful of about braids near the center of your scalp, braid them into one. Repeat for the other side. Tuck the ends of the braids into each other. Shine on queen.
5. Double Braided Updo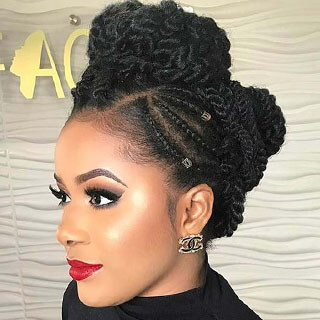 A surprisingly quick yet effortlessly elegant look for special occasions. To achieve this look- Make a side part of the hair that you want to use as your bangs.
Afterward, make a high ponytail. You can secure it with a rubber band or use a piece of your twist. Braid the ponytail into eight braids and secure the ends. Next, twist each braid in a little bun and secure it with a bobby pin.
Finally, braid a loose braid from your bangs, swirl it, and secure with bobby pins. Leave out a braid on each side of your temple.