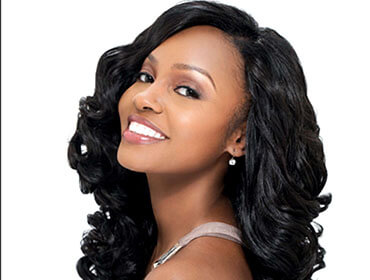 Weaves are life. They're practical, stylish, and add thickness and length to your hair. You can go for a straight, curly, long, or short one. A weave can also protect your natural hair, while you grow it if it's installed correctly. Never had a weave? Don't sweat it. Here's everything you need to know before getting those hair extensions.
1. Care for your natural hair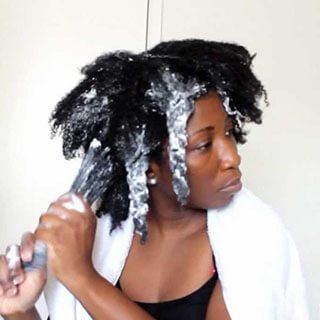 If you want to slay that weave, you need to make sure that your natural hair is as healthy as it can be. So before getting your weave installed, spend a bit of time giving your hair the TLC it needs. Wash it and then deep condition your hair with your fave products to prepare it for your weave installation.
2. Stay away from bonded weaves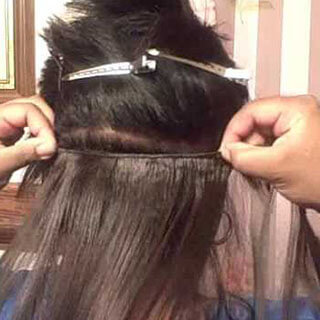 For your scalp to be healthy, it needs to breathe. Bonding suffocates your scalp. This can cause your roots to break and nobody wants that. Rather choose a weaving method that allows you to access your scalp.  You will thank us when it's time to take that weave off.
3. Go to a professional
Now we know that this sounds obvious, but we just have to say it. If you want your hair extensions to look amazing, without damaging your natural hair, get them done by a professional stylist. Ask around. Your friends or family are bound to know someone who's got the skills. If they really know what they're doing, you're bound to end up with a look that's InstaWorthy.
4. Choose the right hair for your lifestyle
There are a few things you'll have to think about before choosing the style you want. If you're always at the gym, then you should probably go for a style that's low maintenance and lets you exercise easily. If you're rushed in the morning, then choose one that lets you get up and go. The last thing you want is a style that doesn't suit your lifestyle. So choose carefully.
5. Get the right braid pattern and size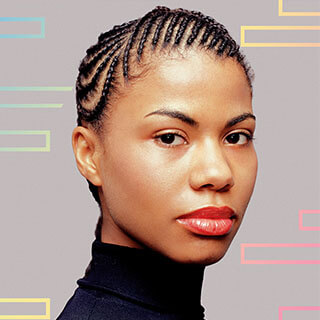 The foundation for a good weave comes down to the braiding that's underneath it. If you've gone to an experienced hairstylist, they will take two things into consideration – the shape of your head and the weave style you've chosen. TIP: The best base braids should be small because bulky braids lead to bulky weaves. This takes us to our next point…
6. Don't damage your hairline
Even though your braids should be small, they shouldn't be too tight or applied too close to your hairline. Try to leave as much hair around the edges as you can. This will save you a whole lot of pain and protect those little hairs from being pulled out.
7. Go for a cut you love 
Cutting your weave allows you to make it your own. So talk to your stylist about what style will suit you. Light layers around your face can accentuate your features. Long layers create body and movement. Do some research and be open to what your stylist suggests. After all, you want your hair to look as natural as possible.
8. Look after your natural hair
So your weave is in and now you don't have to do a thing until you take it out. No! Just because you have a weave, doesn't mean that you must forget about your natural hair. Apply a moisturiser to your hairline at night and keep your scalp clean. A build-up of the product can block pores and damage your hair.
9. Don't forget your scalp
For extra protection and to make sure that your scalp doesn't sweat, wrap a silk scarf around your hair before going to bed or going to the gym. If you do sweat, make sure to wash it and allow it to air dry. This will help keep your scalp healthy so that your hair can keep growing while it's under a protective style.
10.  Don't leave your weave in for too long
When you love your style it's hard to say goodbye. But remember, weaves should only be worn for a maximum of 6 weeks. Don't keep it in for longer than that. Your scalp needs to breathe so that it can stay healthy.
Now that you know exactly what to do before you get a weave, go and have a little fun looking for a Darling style you love. Then once you've had it installed, share some pics with us. We'd love to see you slay.
Visit our Facebook page and tell us if you plan to try weaves anytime soon.