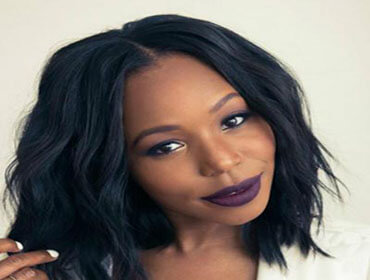 Weaves are a great way to experiment with your style and give your natural hair a break. Women across the world are choosing weaves for protective reasons.
With just the right amount of care, your weave can look healthy and gorgeous.
Follow these easy tips to protect and maintain your weaves.
1. Shampoo Once/Twice Every Week
Hygiene is a priority! Clean your weave, scalp, and hair for overall hair health. Be very gentle while washing and opt for sulphate free shampoos. Treat your weave like it is your natural hair.
2. Correct Combing
Be gentle while combing your weave. Detangle the preferably wet weave extensions with your own fingers. Avoid tugging too hard; it will damage the quality of your weave.
3. Dry Carefully
The best way is to let your weave air dry, this will prevent breakage and frizz. You can also gently pat them with a soft towel. Avoid using excess heat. Use medium or low heat setting while blow drying your hair
4. Deep Condition 
Make sure you deep condition your hair before sewing in a weave. We recommend a leave-in spray conditioner, which provides moisture and adds texture to the weave extensions.
5. Avoid Scratching
Using weaves and extensions might cause scalp irritation. Scratching your scalp with fingernails will cause irritation. You can use products such as scalp soother for instant relief; it will soothe the scalp and will not disrupt the braids or weaves.
6. Sleep With A Scarf
Pillow covers are harsh on your hair; it causes moisture loss. Tie a satin scarf while sleeping to save your weave from damage, breakage, and frizz.
Get yourself a hair care regime, a hair professional can recommend you the right products for your weave type.
Excited to try out new weave hairstyles? You might want to check out Four Cool African Hairstyles For Long Hair.