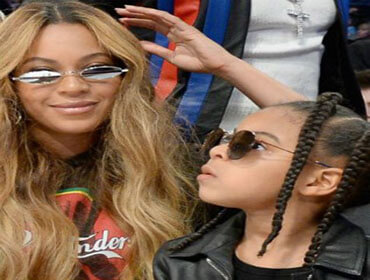 Queen Bey and Blue Ivy have been taking red carpets around the world by storm, and credit in no small part goes to their matching, braided hairstyles. The mother and daughter duo recently rocked side-swept cornrows that took the internet by storm. Here are a few other instances when little Blue Ivy looked every bit as glamorous as her iconic mama, thanks to her gorgeous hairstyles.
1. Cornrow Pigtails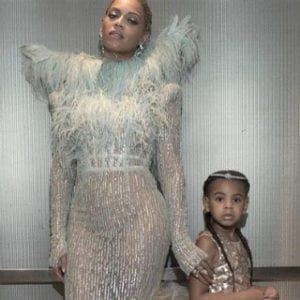 At a recent do, while Mama Bey rocked crown braids swept into a ponytail, Blue Ivy wasn't too far behind with her own cornrow pigtails. To get more wear from your little one's rows, you can occasionally take down the first row or two of braids and re-braid. Don't stretch the style for more than two months though, to keep your child's scalp healthy and clean.
2. Beaded Braids
This little diva doesn't shy away from her share of beads. These cornrows are an excellent protective style for your little one, while the beads add that touch of sass and style.
3. Afro Puffs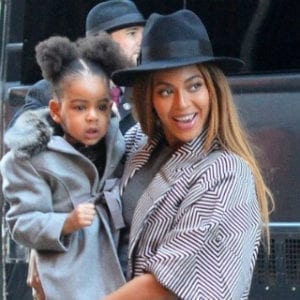 A hassle-free way to keep your little one's curls stylish and manageable is by tying them into afro puffs. To get this style, dampen the front, sides and back of the head with water, apply gel to the edges, and brush all the hair towards the crown. Part the hair in two sections and loop each section with an open-ended hair tie. Tighten the loop by pulling on both ends. Wrap the tie around the puff and few times to secure and tuck the ends in. You can also add cornrows to the crown of your princess's head for even more pizazz or braid each section before rolling it up into a puff.