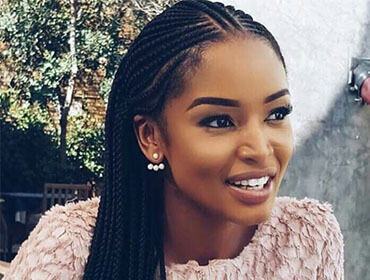 Image Courtesy: Pinterest
Braids are generally elegant, versatile, protective and never seem to go out of fashion; whether box braids, two-strand or cornrows.
And now, more than ever, you can't turn your head around Accra or Kumasi without coming across braids with bangs, bobs and half and half (half cornrow – half singles). From all indications, these styles are back in vogue and have snatched the limelight.
1. Half and half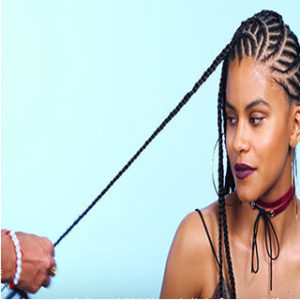 Half-and-half is making a big comeback in Ghana this season. With intricate cornrow designs at the front and singles at the back, this look is perfect for appearing feminine and conservative at the same time.
2. Braided bangs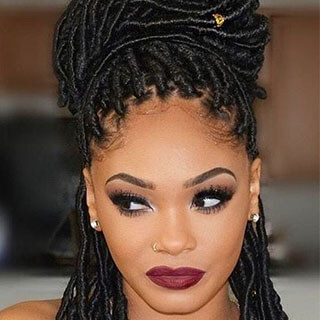 Braided bangs may appear to be a negligible hair change but the effect on your overall look can be quite swift and dramatic. Hop into your braider's chair for razor cut bangs or long side swept fringes. However, be sure to have it full, not too packed. You don't want to be walking around with a heavy vision-obscuring mop top.
3. Bobs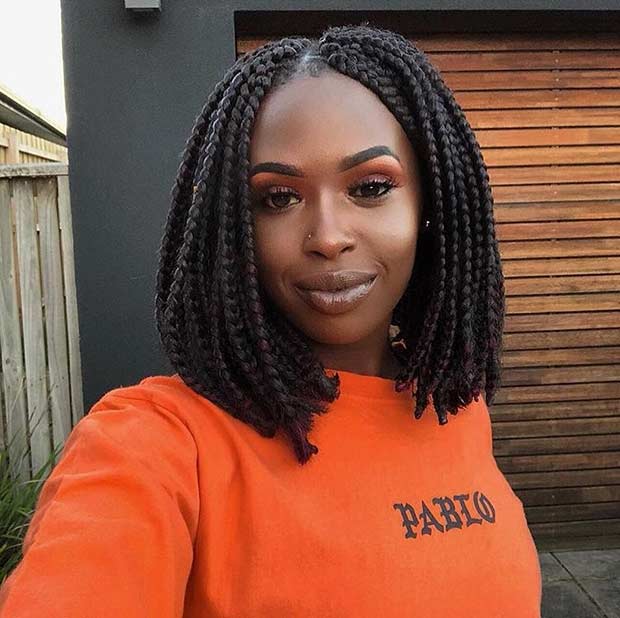 The traditional bob which has a clean cut classy look to it. Other versions of this braid style include the long bob ('lobb') or the blunt shoulder-length braids. This stunning hairstyle; usually worn thick, will suit almost every face. Pair it with braid cuffs for a more exotic look!
Now that you have some hairstyle inspiration, which of these trendy braided styles are you considering the next time to visit the salon? Tell us in the comments!