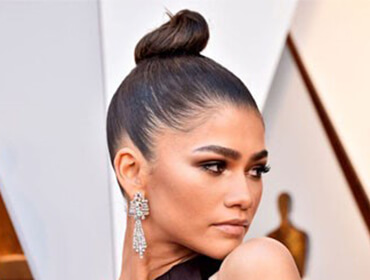 A sleek bun hairstyle is every girl's favourite because it is elegant and easy to achieve. Whether you have to attend a formal occasion or a fun event with friends, a sleek updo hairstyle always works! Apart from being so versatile, it is also a fresh young look. Check out these easy steps to create the sleekest bun of the century.
Step 1.
Though this is an easy hairstyle, it is recommended to gently wash your natural hair with a clarifying shampoo. Use a wide-toothed comb and gently detangle while your hair is damp.
Step 2.
After detangling thoroughly, Attach the Darling Daniella, its smooth texture will help you create a bun easily. Once you install the weave successfully, brush them up into a tight high ponytail. Make sure the ponytail is in the centre.
Step 3.
Apply some amount of edge control near the edges and between your hair strands to give it a firm hold. Tie an elastic at the end of the ponytail, later wrap the ponytail around itself on your head and secure it with an elastic. Use bobby pins to tuck in the flyaways and give a sleeker look.
Step 4.
Use a good quality hair gel to give your baby hair a firm hold and proper shape. Apply some edge control after the look is complete for an enhanced effect. Your sleek updo is ready!
We can't wait for you to try this hairstyle and rock the world! Check out Head Wrap Hairstyles That Are Perfect For A Day Out if you are looking for more casual hairstyles.