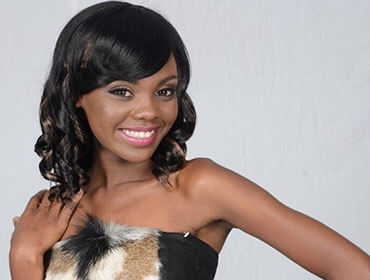 When it comes to buying hair extensions, you should make sure it's a good investment. With varied varieties of extensions out there, picking the best one for your hair can get confusing. Scroll down for the ultimate guide to buying extensions and pick the best one for yourself!
1. Hair Texture
If you want to leave your hair out, do make sure you buy the extension that matches your hair type. If your hair is not relaxed, then buy the extension you can close or buy a good closure with it. If you have natural/unrelaxed hair and you want to leave some part out, then choose Natural extensions like Darling Afro Kinky
2. Hair Extension's Quality
This is the most important point. While you choose your best extensions, check the quality of the extensions. Invest in a good quality and reusable extension like the Darling Katy Weave. It will last longer as you can reuse it and use heat to restyle and also provides a naturally voluminous look.
3. Budget
Hair extensions can vary in price. Pick a suitable one while having a specific budget in mind. Although you must make sure, you don't sacrifice on the quality while opting for a low priced weave. Extensions like Darling Eleena Weave will give you value for money.
4. Perfect Colour Match
One of the most obvious tips is to find your perfect colour match. A perfect colour match means your extensions will blend seamlessly with your natural hair. Each hair colour is different and there are various extensions available in the market to match yours.
If you choose an extension that does not match your natural hair colour, it might not look natural or blend with your natural hair. If you want to experiment with Ombre extension, ensure the top part matches the colour of your hair
Still confused about hair extensions? Have a look at How To Find The Right Extensions For Afro Hair so you can pick the correct extension without any hassle!