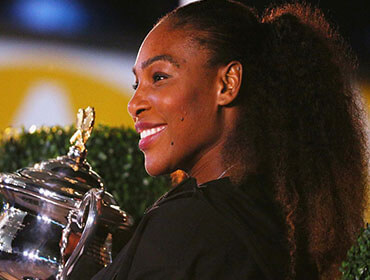 While we are completely glued to watching Serena slay on the tennis court, we have also been obsessed with her fierce on-court celebrity hairstyles. Our versatile queen Williams has rocked sleek, blonde, black, textured and braided looks in the past. Check out some of her best on court styles that are not only super chic but also practical.
1. Ponytail With A Band
We love this single band look by Serena on the court. It is stylish, yet keeps her hair perfectly tucked and away from her face. These celebrity hairstyles are extremely convenient since it only takes a few minutes to create. Pull your kinky 'fro into a high ponytail, secure it with a band and you are ready to go! Rock this style using Darling Yaki Curl.
2. Beaded Cornrows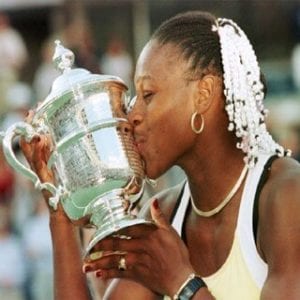 Serena Williams has met the highest highs in the past years and has grown to become an inspiration to women around the world. Apart from being an absolute champion in tennis, she is also quirky and stylish. She was seen sporting this funky beaded hairstyle as she celebrated her first US Open title back in 1999.
3. Multi-Colour Braided Ponytail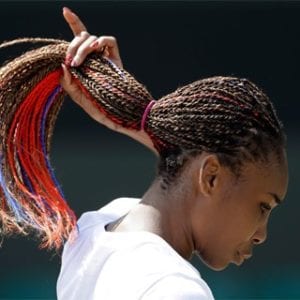 This is one of the best ponytails seen on a tennis court! These spiralled, multi-coloured long braids took the court by a storm. This hairstyle is trendy, casual and extremely practical. We can clearly see how comfortable it looks on her! All you need to do is pull the Use Darling Super Star Ombre and get great vibrancy while flaunting your protective style into a ponytail!
Have a look at Blac Chyna's Most Colourful Hair Looks for some colourful hair inspiration!