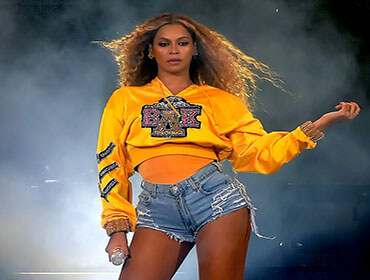 The ruling queen of American music was the first woman of colour to headline at the Coachella music festival. She triumphantly ascended the stage and gave one of the most historic performances of her career. If you missed the live stream by any chance, here are the Beyonce looks she pulled off during her two-and-a-half-hour set.
1. Bodysuit With Headgear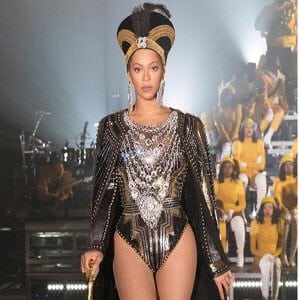 Queen B opened her performance wearing a sparkling bodysuit accompanied by a huge headgear paying tribute to queens like Nefertiti. She looks absolutely royal here and delivers the most epic performance California has ever seen.
2. Silky Yellow Hoodie With Open Hair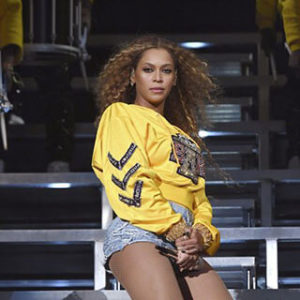 Next came the trendy yellow hoodie, denim micro shorts and holographic fringe boots by Christian Louboutin. Her messy open hair only added to the vibe of the whole performance. She undoubtedly took the whole stage by storm. Recreate her revolutionary hairstyle with Darling Brazilian Weave.
3. Black Latex Bodysuit & Jacket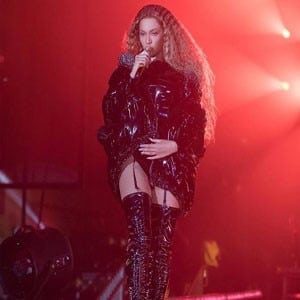 Switching her style entirely and taking things up a notch, Beyoncé came dressed in a black latex bodysuit, thigh-high boots and a bomb jacket. Her long curly hair was thrown open, making her look like the queen she is.
4. The Mesh Top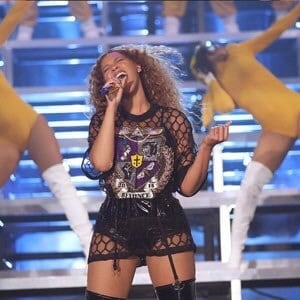 Her fourth outfit was a bodysuit paired with a mesh crest top. She performed with her husband Jay-Z wearing this look. The sequined crest has 'Beyoncé 2018' written on top of it.
5. Destiny's Child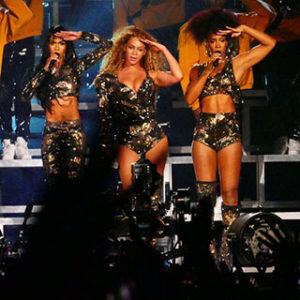 One of the most historical moments in the history of Coachella was when she brought Destiny's Child back. This the best look they pulled off together and dazzled the stage with their performance, outfits and hairstyles. These Beyonce looks were spectacular.
Cannot get enough of celebrity styles? Check out these Showstopping Hairstyles Of Rihanna and comment on your favourite style below!