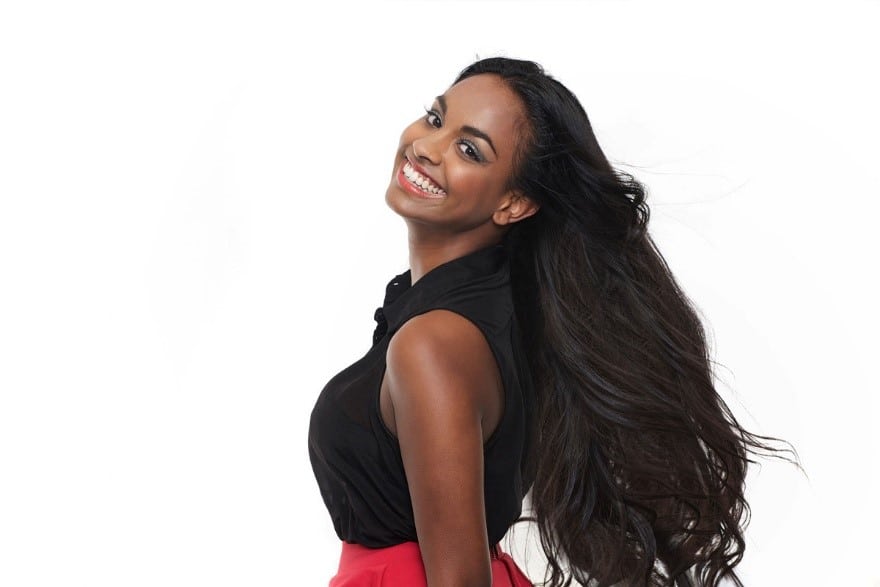 Creating classy and modern hairstyles with your long hair is, now easily possible! All you need is a little bit of creativity and our styling ideas. Spice up your everyday routine with these gorgeous hairstyles. We bring you our four favorite African hairstyles for long hair.
Long Box Braids
Courtesy: africanamericanhairstyling.com
Box braids are the best-known protective hairstyle. They last for a minimum of two months and require no upkeep. This style works charmingly for women who wish to have a funky long hairdo. Use the Darling Ajuba Long Braid and flaunt your thick braids.
Jumbo Fishtail Braid
Courtesy: Jaelin Davis
This is a jumbo, yet flattering hairdo, which adds volume to your hair. With Darling Ajuba Braid you can create, a versatile fishtail braid, which can be side swept on either side. This hairstyle works for a casual look as well as a glam night out.
Weave With Long Bangs
Courtesy: www.wapsite.us
In some cases, long weaves look heavy and bulky. To avoid this you can opt for an extra-long hairstyle with bangs. You can achieve this chic look with Darling Moroccan Weave, which can be styled in many ways. Feathered bangs and loose swoopy curls can up your style game.
Coloured Straight Hairdo
Courtesy: www.traprock.info
Experimenting with hair colours can send out strong messages about our personality. If you are bold and looking for a strong yet sophisticated hairdo; try the Darling Natural Yaki Plus Weave. Style this straightened weave with rich colours like teal, mahogany, burgundy or ombre.
These trending hairstyles will surely bring out the best in you!
Before you venture into other hairstyles, take a look at these Top FAQ's About Hair Weaves.