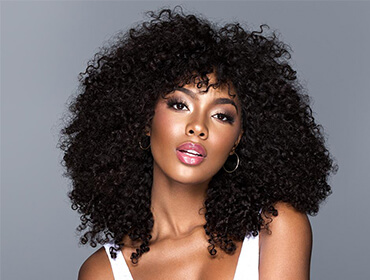 Image Courtesy: yummyextensions.com
Curly braids are a fun way to change up your look, and can definitely be done at any time to change up your look from straight braids, or to try a fuller look from installation. When it comes to curling braids, there's a variety of methods we can use to get the exact type of curly braid styles you can use. These are three easy ways to achieve curly braids that are not just effective, but fast as well.
NB: Your braids should be synthetic hot water braids to hold up the curls for a longer period of time, like Abuja Braid. You should not use electronic curling tools on your braids.
Tools needed: Towel, hot water in container, rods or rollers, and hair ties.
1. Section your hair into several parts, each section for one rods or roller, and secure with hair ties.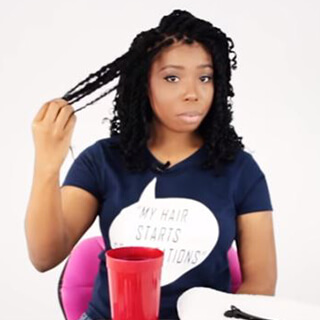 2. Apply your preferred curling accessories to the sections, focusing on the ends. By applying rods or rollers, you can pick out the exact curl you want on your braids.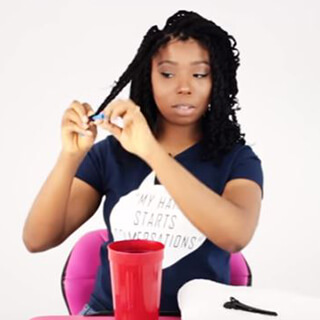 3. Dip the braids the where the rollers stop into hot water, making sure the very ends of the braids with rollers are submerged into hot water, and wait for one minute.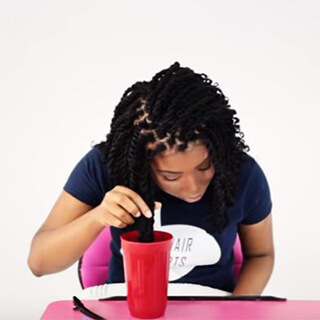 4. Slowly release the hair with a towel in hand to soak the water, and wrap the hair, being careful not to burn yourself.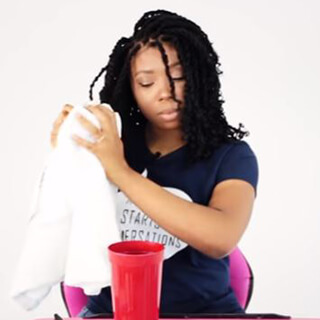 5. Leave the rods or rollers on for two more minutes thereafter removing the curls from them gently.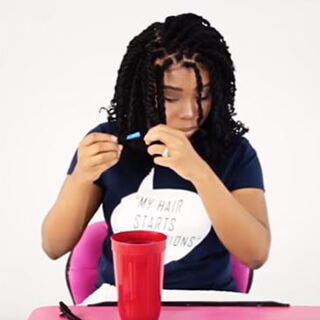 6. Leave to dry, and style them to your preference.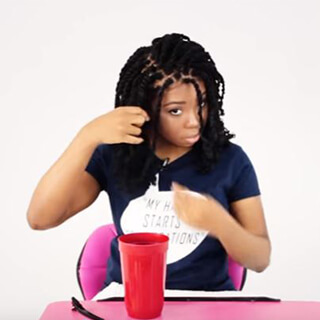 Here's you can find the Kinky Twists How To Curl & Seal Your Ends Tutorial.