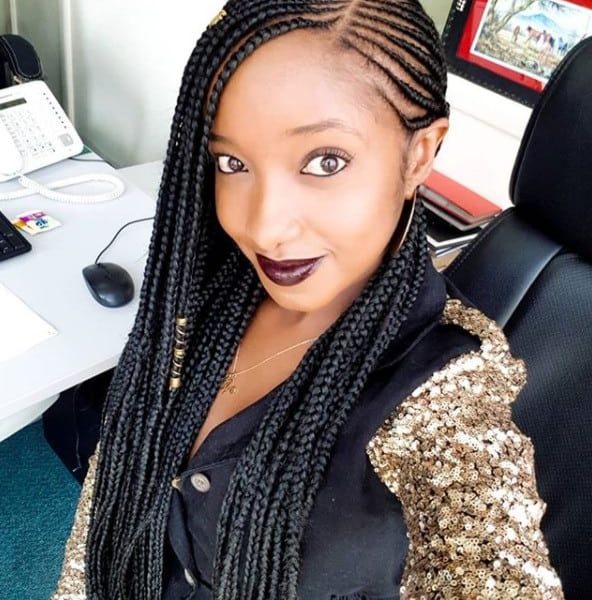 Sometimes we need a cheap fix to get us enjoying the hairstyling routine again, and we're still looking for something amazing to rock like Anita Nderu's braid styles. We might not be able to do much about set prices of installation, transport, and food but when they add up, we can make small changes in the affordability in braiding hair that make a difference.
1.DIY – There's so many ways to get your braids done, and one of them includes you in the front seat. They may take a little more time, but braiding your own hair is the perfect way to get the exact style you want. It also saves costs in travel and installation.
2.Bring Snacks & Entertainment – You know that familiar smell of chips, samosas, and other delicious treats that call out to you in the stylists' chair? You could save costs by bringing a snack to keep you full, as well as a book or your phone to keep you entertained, so you can save costs from buying while bored.
3.Discount – Having a hairstylist that you go to often can become a way to get consistent results. With this, a trust can be built up for a long-term partnership between them and your hair, and sometimes the perks can include discounts. Find out if your hairstylist offers discounts in general or on certain styles and products.
4.Shopping – Get you braids at a distributor beforehand. If you know the style and product you want, this can lower the cost as you can get the braids you want in stock, as well as potentially save costs from buying at a stall or salon.